Using Single B Technology to Develop Lead Antibody Molecules on GPCR Targets with Live Q&A

Presented at: Drug Discovery & Development Virtual Event Series 2023
Sponsored by: DIMA Biotech
Reserve your spot now!
Dear Colleague,
We're presenting at the Drug Discovery & Development Virtual Event Series, on February 22, 2023! This event will bring together speakers from industry and academia to discuss key challenges, new opportunities, and recent successes in the current landscape of drug discovery and development.
Our CEO, Donghui Ma, will be delivering a presentation on "Using Single B Technology to Develop Lead Antibody Molecules on GPCR Targets". There will be live Q&As immediately after his presentation. We hope you can come and attend our session!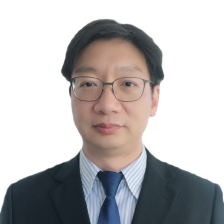 Donghui Ma, PhD
CEO, DIMA Biotechnology LTD
BIOGRAPHY
Donghui Ma, PhD
Dr. Donghui Ma is the founder and CEO of DIMA Biotechnology LTD (DIMABIO in short). Before his biotech startup journey, he was the general manager and CSO for a couple of Biotech companies, including OriGene, BioCheck and Juventas. DIMABIO is a biotechnology company founded in 2019. The company's mission is to use an innovative single B cell cloning technology to build a premade collection of lead antibody molecules for every druggable target, so that BioPharma companies can save huge amount of investment and time at hit discovery stage. Currently we have run through more than 300 druggable targets, collected more than 3000 lead antibody molecules.
Don't miss our keynote presentation delivered by Dr. Ma who will share how to utilize DIMA's membrane protein and single B cloning platforms for the lead antibody discovery. In this talk, Dr. Ma will elucidate the technical details on DIMA's membrane protein platform (DiMProTM), single B IgG cloning platform (DimAb®) and antibody humanization platform (DiLibraryTM). He will also showcase how DIMA used these platforms to develop an anti-GPRC5D CAR construct with superior performance in pre-clinical evaluation for potential MM treatment.
Topics to be covered include: 
How to produce active GPCR proteins from HEK293 cells?
Use single B IgG cloning system for the monoclonal antibody production.
Get high qulity CAR construct for pre-clinical studies.
Register to watch the details
I hope you'll be able join us online on February 22, 2023 to learn and share strategies in the exciting field of antibody drug discovery.
Best wishes,
DIMA Biotech